It's Thanksgiving week, and everyone I know is already stressing out, trying to get ready for one of the biggest culinary moments of the year. I'd like to say that for once, I'm not in that category, because I've already stressed out about too many other things to worry about dinner on Thursday. My only concern is that it be a warm, cozy experience for those I share it with.
Those words, "warm" and "cozy" have become almost ironic these days – oh, we like the idea when we see it on TV, but perhaps in our efforts to duplicate the pictures in Martha Stewart Living and create production numbers when preparing meals for friends, I think we sometimes make things colder, not warmer – and the notion of things being cozy rather than swift, efficient, clean and crisp – well, that can seem dated, can't it? And I think that's a shame – as my friend Ted pointed out on social media to me the other day, one of the reasons we value Thanksgiving so much is the coziness factor. We're together with friends and family, the kitchen smells like our favorite comfort foods, and for a while, all's right with the world. (And hopefully, we've also given a few bucks or a few hours of our time to support local food charities).
Behind all of what's now regarded as cheesiness of the holiday – the Norman Rockwell prints and all – and the corporate media's overhyping of Black Friday (now starting at 8 p.m. on Thanksgiving so you can go into a berserker-type frenzy earlier than ever and hack people to death over the latest Chinese-made kids' toy or bigger-than-our-actual-bonus-room TV), we sometimes forget just how terrific it is to have that day where we hang out with people we like and forget the diets to indulge in really good food.
And good food is comfort. I've had this driven home for me this week, as I channeled my mom (not for the first time), arranging for food to be taken to the home of a friend who'd just moved up here and promptly had cancer surgery at Vanderbilt. When something like that happens, we kind of grasp at straws to do something legitimately helpful, because we feel, frankly, helpless. So, I got together with a group of folks and arranged for dinners to get my friend and her significant other through the next few days. It's something I've seen my mom do for years, every time anyone she knew was in need of a little comfort – from the time as I was kid, when my Dad was an Air Force Colonel and the military community just did stuff like that, through the corporate world, through today.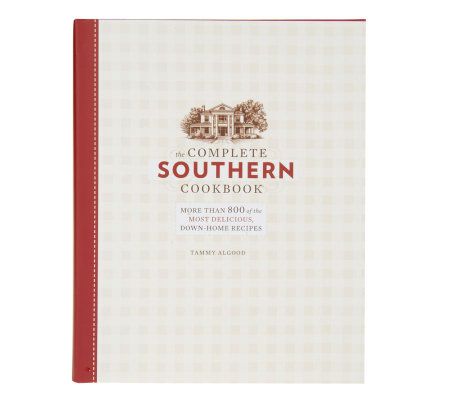 Everything went smoothly, I've been ferrying food over every so often. Soups, stews, chili, those are the things we're all opting for – warm, filling, healthy, invigorating for the cool fall weather. My own plans kind of went awry, because I'd bought everything for my beef stew recipe –a tried and true favorite altered from one of Tammy Algood's wonderful recipes in her Complete Southern Cookbook (buy it!) – and I forgot to buy carrots at the Farmers' Market or Costco on Saturday morning. By the time I got home, I realized my mistake, but then remembered that I still had a frozen container from the last time I'd made it, a few weeks ago. It freezes beautifully – so the now-defrosting stew, along with a loaf of crusty bread from the Publix bakery, was duly delivered to Amber and Andrew.
Yesterday, I picked up carrots, came home, and decided to make the stew, instead of freezing the meat. My husband had gone off with the guys for the weekend to an event with our medieval-themed living history group, and I had stayed home to work on some preliminary research for a book I hope to write, so it was me and the cats in the kitchen of the rural, 1940s ranch house we live in.
Four plus pounds of stew beef gets chopped into smaller pieces – including some very fine ones for my 16-month-old kitty Sigrun, who will otherwise steal pieces a big as her head from the bowl (later, I will find a horribly mauled mushroom under the table). Vegetables are cut up. Wine is measured (and drunk). Texts messages sent to Dad, to tell him to come get some in four hours when it's done for himself and my mom (the whole family is into cooking, and when we cook, we share).
By the time the Dutch oven goes into the oven to slow cook for three hours on 325, there is a warmth in the house that isn't tied to the heat from the stove. I retire with my glass of Malbec to sit on the couch and watch foodball with Sigy and our 9-month-old kitten Castiel (a rescue kitten, in place of my beloved 15-year-old cat Wickett, who died in September). I lazily text with my friends Bridget and Lara about our costumes for ChattaCon. (Yeah, I wear my nerdish tendencies like a badge – go figure).
When Seth gets home, there's time to relax, enjoy good food, and share details of the weekend while the temperature drops and the wind blows outside. He's exhausted; we sprawl and enjoy the evening. The house smells like rosemary and bay leaf, like stew made with wine, like bread properly toasted in the oven with fresh butter from Hatcher Dairy down the road. And let me add, I'm proud of my feminist credentials, this isn't remotely a lecture on being the '50s homemaker (as if!). It is, however, a reminder of the value of doing things right – of the warmth you bring to a house by cooking good, fresh food instead of popping pre-fab into the microwave and the contentment you get from the fruits of your labors. Tomorrow, it'll be Seth's turn to make chili in preparation for holiday weekend football with friends.
The Recipe
Redacted with permission from the Complete Southern Cookbook by Tammy Algood
(Tammy has explained to me that tweaking recipes to make them your own is vital, so here you have both Tammy's original and my additions – find Tammy here).
Town Drunk Beef Stew
3 pound stew beef, cut into bite sized pieces (I usually go 4, because Costco sells it in bulk)
3 cups all purpose flour
4 tablespoons olive oil (I try to add some bacon drippings to this)
3 garlic cloves
1 pound fresh baby carrots
10 red potatoes, cut into quarters (I use purple fingerings, myself)
3 cups beef stock
2 cups crushed tomatoes (16 ounces – I also add a small can of tomato paste)
1 bottle dry red wine
2 bay leaves
1 tsp. dried basil
½ tsp Kosher salt
½ tsp fresh ground black pepper
1 cup frozen English peas
I also add:
Fresh basil leaves, shredded, when available (about 6)
Fresh rosemary – one sprig
Fresh thyme
1 cup button or other mushrooms, cut into quarters
Preheat the oven to 325. Dredge the beef in the flour until covered on all sides, shaking off the excess. Place a large Dutch oven over high heat and add the oil. When the oil is hot, add the meat a few pieces at a time.
Cook, turning several times with tongs, until the meat is crispy and brown on all sides. Remove to a large dish. Repeat until all the meat is cooked and set aside. (*Note, I do this in a separate pan, and when each batch of meat is browned, deglaze the pan with stock and wine, and pour the resulting rue over the well browned meat that I've deposited in the Dutch oven).
Reduce heat to medium high. In the same pot you browned the meat, add garlic, carrots, onions and potatoes (and anything else you wanted to add – like the mushrooms I use – and I also add a bit over butter to this process). Saute for 5 minutes. Add the browned meat, stock, tomatoes, 2 cups of wine, bay leaves, herbs, salt and pepper. Cover and place in the oven, bake 1 hour.
Add the remaining wine and bake, covered, 2-3 more hours, until the stew is fork tender. Gently stir in the peas and adjust seasoning if necessary. Remove the bay leaves and discard. Serve hot.
My note – again, this freezes beautifully. I do it in Zip-lock bags, so it's easy to pull out, thaw and reheat.